HHS students, CLICK HERE to listen to special podcasts that will help you prepare for "The Hunchback of Notre Dame"
---
Live performances will return to Hillcrest High next week!
SHAKESPEARE NIGHT
Monday September 28, 7:00pm, HHS Auditorium
The performance will also be live-streamed on this website.
Hillcrest's 6-time champion Shakespeare Team will perform the pieces they prepared for this year's National High School Shakespeare Competition.
Short scenes will be performed from "Othello," "The Two Gentlemen of Verona," "Cymbeline," "King Henry VI," and a thrilling 10-minute adaptation of Shakespeare's great masterpiece "King Lear."
Admission to the live event in the auditorium is FREE, but due to health concerns, reservations must be made ahead of time.
To reserve your seats,
1) Make sure you have a HillcrestTheatre.com account (if you don't have one, register for free by clicking HERE)
3) We will assign seats to you which will appear in your HillcrestTheatre.com account within a few days.
4) Although your tickets will be free, we encourage you to donate to the Hillcrest Theatre Department by clicking the green Donate button at the top of the website.
Make sure to make your request before Sunday, September 27 at midnight when we will no longer be able to fulfill requests.
Before requesting a reservation, please take note of our health guidelines for this performance.
SHAKESPEARE NIGHT COVID RESTRICTIONS & GUIDELINES:
*Masks must be worn by audiences at all times while in the school.
*The auditorium will only be filled to 25% capacity. Once we hit that threshold, we will stop taking reservations.
*All parties will be seated at least 6 feet away from other parties.
*A party is considered to be people who reside in the same household.
*Speaking performers will perform maskless after passing symptom and temperature checks before going on stage.
---
The live performances of Hillcrest Theatre's Richard II were canceled just days before they were to occur in March of 2020. Even though we couldn't bring in an audience, the show was filmed this summer before the students went off to their various colleges and universities. Recorded and edited by Panscape Pictures, the show is now being made available for you to watch!
CLICK HERE to watch the full production of "Richard II"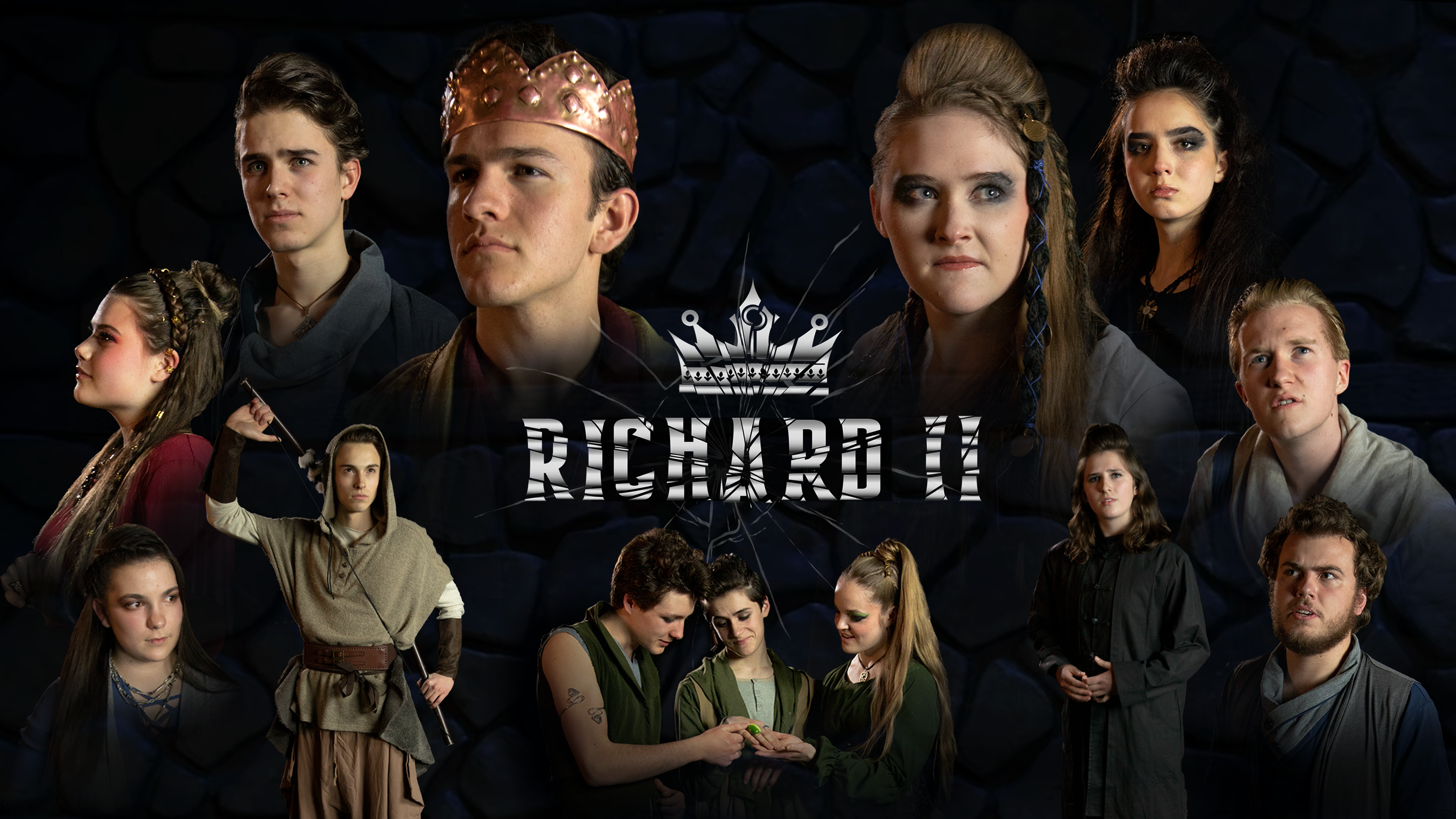 BUT WAIT. THERE'S MORE!
Our popular pre-show orientation series returns. Watch the video below before experiencing the show Tuesday evening. In the orientation, director Joshua Long gives tips and hints to help you get more out of Shakespeare's famous text and this unique adaptation of it. He also goes over historical context to help you understand the story, fun facts, and hidden motifs in the script and directing. A must-watch before viewing the full production.
---
Missed the CALlie Awards?
CLICK HERE for a list of all of the winners, as well as the big announcements that were made during the broadcast!
---
2019-20 Competition Results
Here is an updated list of honors and awards won by Hillcrest Theatre students this year:
USF/SUU National High School Shakespeare Competition
UHSAA 5A State Theatre Meet - CANCELED
Utah High School Musical Theatre Awards
---
2018-19 Competition Results
Hillcrest theatre students were very successful last year at various high school theatre competitions in the area.
Please click below to see a full list of awards won by Hillcrest High School Theatre in the 2018-19 school year:
USF/SUU National High School Shakespeare Competition
Utah High School Musical Theatre Awards