CLICK HERE to see the Cast List for PRINCE CASPIAN
---
Thank you to all who came and saw our sold-out production of "A Monster Calls." It was an incredible experience for the students, and we were very happy to be able to share it with you all.
COMING NEXT: The World High School Premiere of "The Chronicles of Narnia: Prince Caspian" March 16-19, 2022
---
Subscribe to Hillcrest Theatre's Official Podcast now!
New episodes released recently taking you behind the scenes of Holiday Inn and the new Performing Arts Center. Listen now!
---
A huge CONGRATULATIONS to Hillcrest's 2021 Shakespeare Team
for executing the most comprehensive awards sweep in the history of the school at the 2021 National High School Shakespeare Competition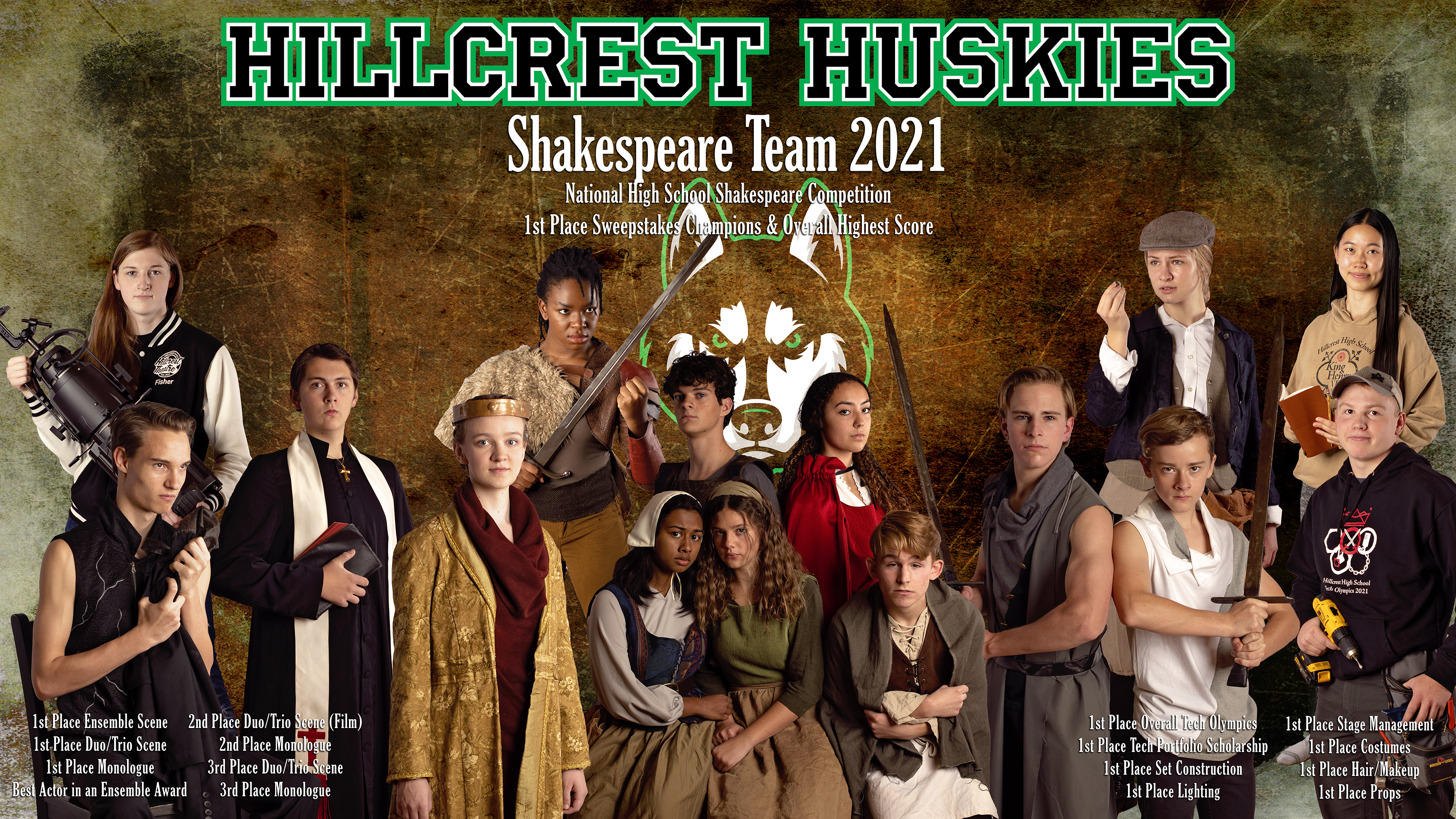 *The acting team won 1st Place Overall Sweepstakes (Hillcrest's 8th Shakespeare Championship).
*Both the Tech Olympics Team, and the cast of the Ensemble Scene won their 4th straight 1st Place victories.
*All 7 scholarships awarded in the Oxford division were given to Hillcrest students.
*All 7 of Hillcrest's acting pieces placed in the Top 3 of their event (including the 3 monologues sweeping 1st, 2nd & 3rd).
There was truly an unprecedented amount of awards and honors given to the Hillcrest actors and stage crew this year.
CLICK HERE for a complete list of awards won by the Hillcrest team.
---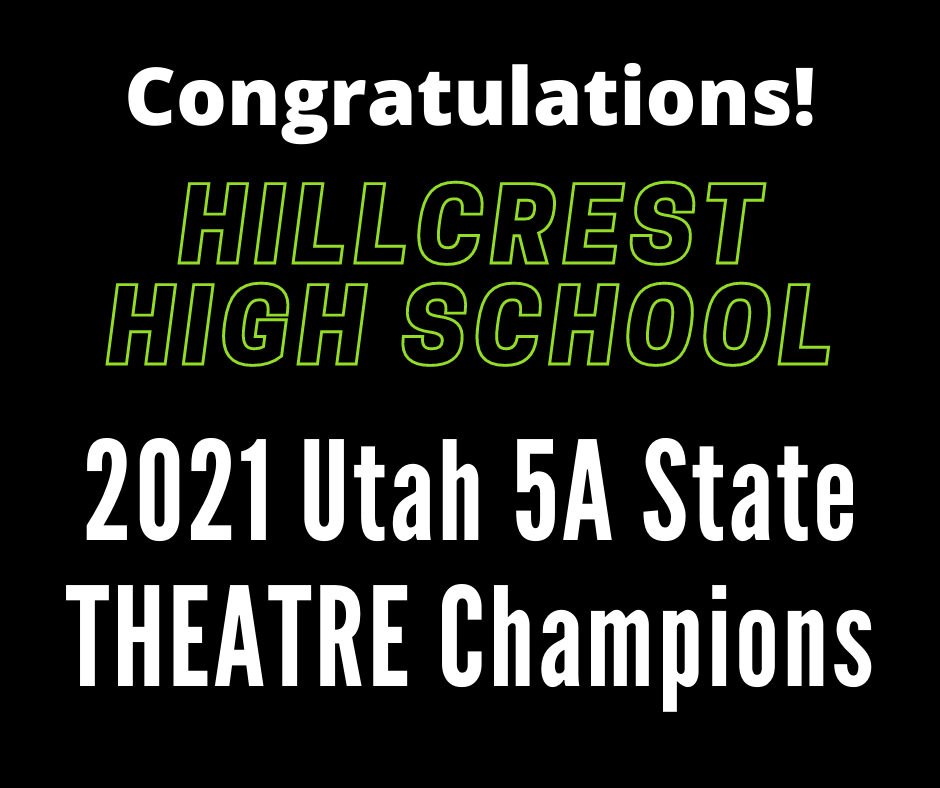 For a complete list of awards won by Hillcrest at the 2021 5A State Theatre Meet, please CLICK HERE
---
The live performances of Hillcrest Theatre's Richard II were canceled just days before they were to occur in March of 2020. Even though we couldn't bring in an audience, the show was filmed in the summer before the students went off to their various colleges and universities. Recorded and edited by Panscape Pictures, the full show is now available for you to watch!
CLICK HERE to watch the full production of "Richard II"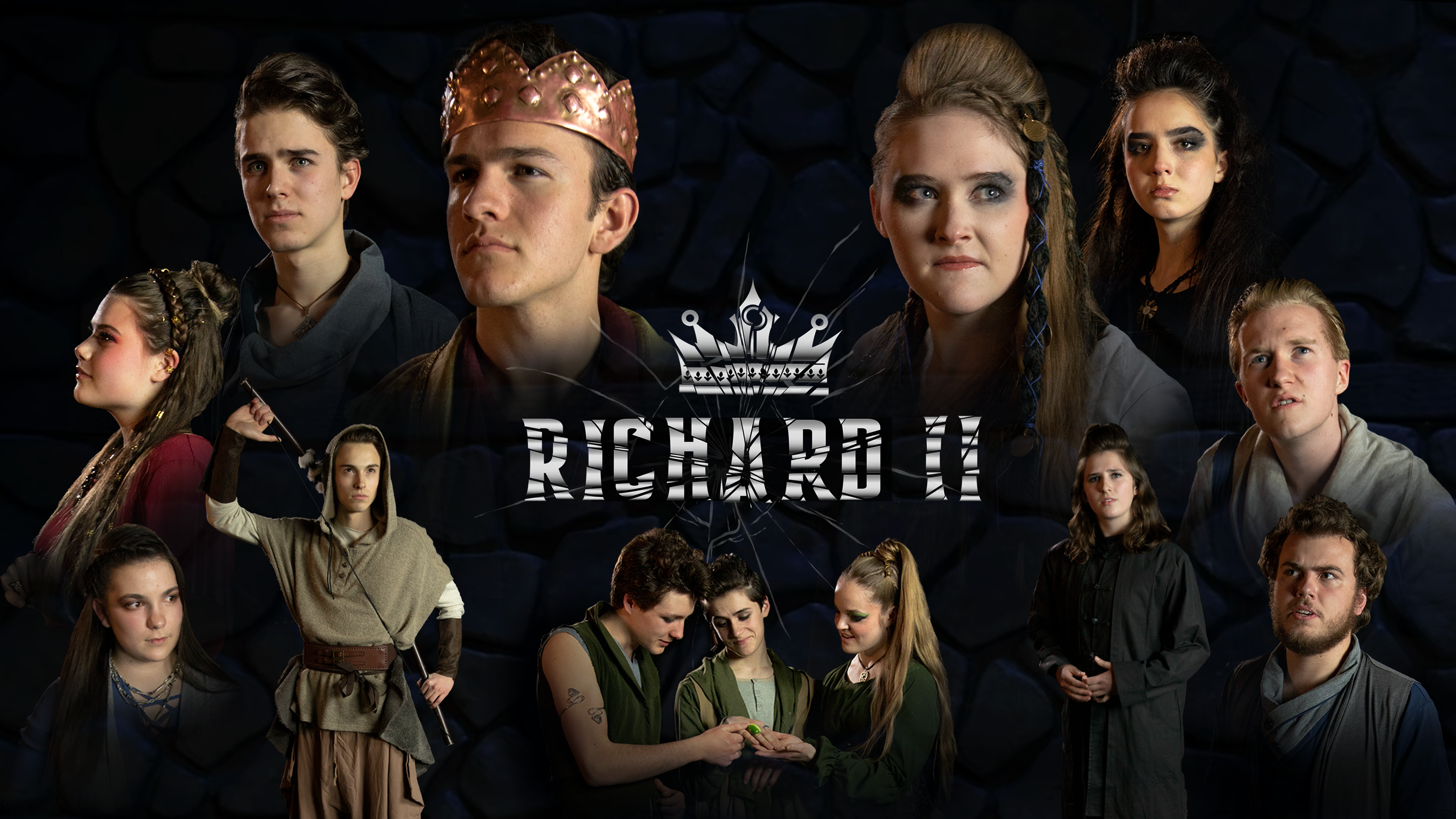 ---
2020-21 Competition Results
Please click below to see a full list of awards won by Hillcrest High School Theatre in the 2020-21 school year:
USF/SUU National High School Shakespeare Competition
Utah High School Musical Theatre Awards - CANCELED because of Covid
---
2019-20 Competition Results
Please click below to see a full list of awards won by Hillcrest High School Theatre in the 2019-20 school year:
USF/SUU National High School Shakespeare Competition
UHSAA 5A State Theatre Meet - CANCELED because of Covid
Utah High School Musical Theatre Awards
---
2018-19 Competition Results
Please click below to see a full list of awards won by Hillcrest High School Theatre in the 2018-19 school year:
USF/SUU National High School Shakespeare Competition