TRY-OUTS for The Heart of Robin Hood are December 6-7.
CLICK HERE for more information about the show and who we're looking for. En Espanol.
CLICK HERE to download the AUDITION PACKET with details regarding how to audition.
CLICK HERE to SIGN UP for a monologue audition time
---
Thank you to all of our enthusiastic audiences for Oliver!
It really was a wonderfully memorable experience.
---
Our 2022-23 Season: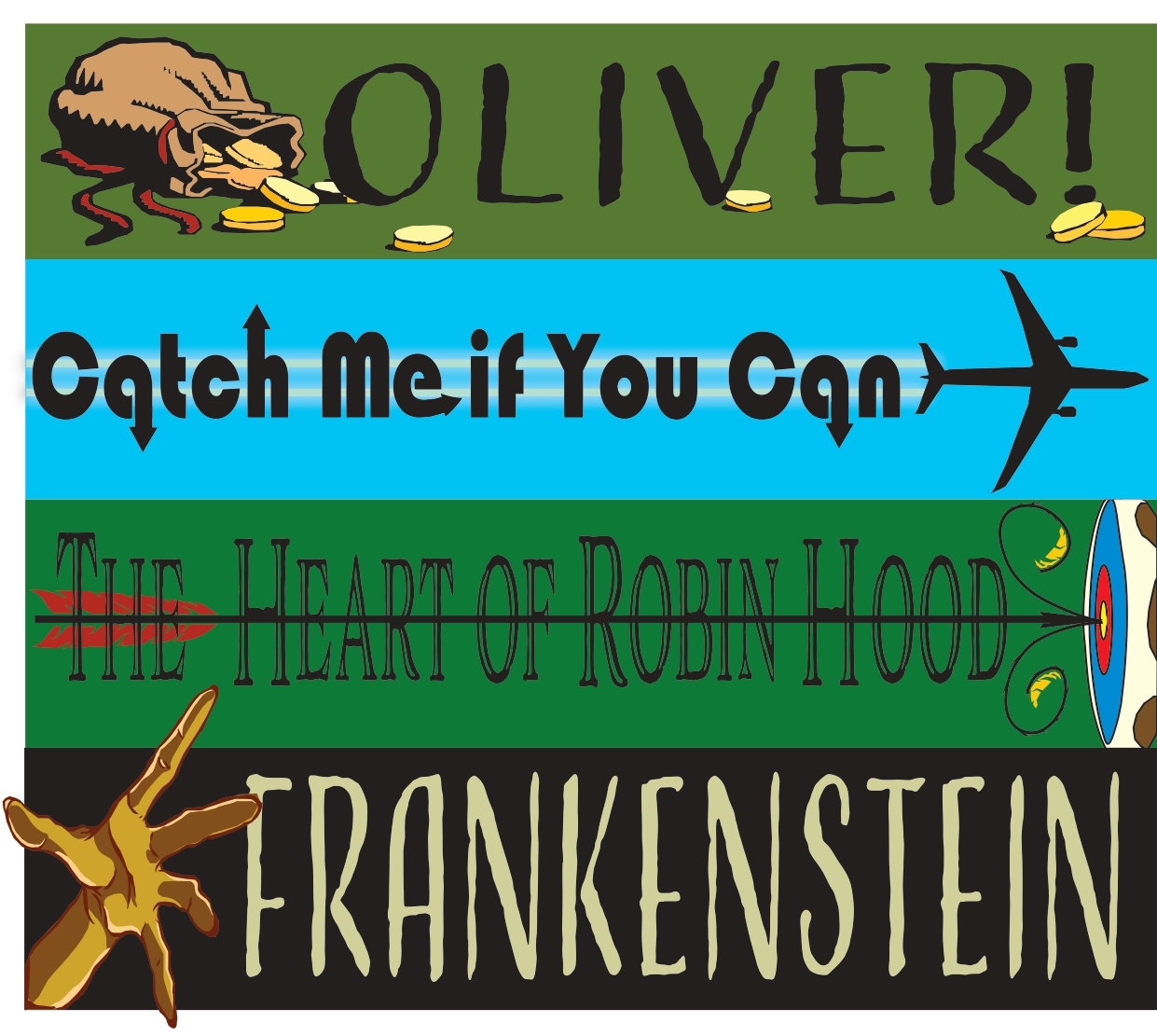 ---
Subscribe to the Hillcrest Theatre podcast.
---
A huge CONGRATULATIONS to Hillcrest's 2022 Shakespeare Team
for receiving the highest overall score (out of over 100 schools) at the National High School Shakespeare Competition for the 3rd year in a row!
*The acting team won 1st Place Overall Sweepstakes (Hillcrest's 9th Shakespeare Championship).
*Both the Tech Olympics Team, and the cast of the Ensemble Scene won their 5th straight 1st Place victories.
*Both of Hillcrest's entries swept the Duo/Trio Scene competition winning 1st & 2nd Place.
There was an impressive amount of awards and honors given to the Hillcrest actors and stage crew this year.
CLICK HERE for a complete list of awards won by the Hillcrest team.
---
2021-22 Competition Season Awards & Honors:
For a full list of awards won by the Hillcrest team at the 2022 5A State Theatre Meet, CLICK HERE
For a complete list of awards won by Hillcrest students at the 2022 Region VII Theatre Meet, CLICK HERE
For a complete list of awards won by Hillcrest students at the 2021 National Shakespeare Competition,
CLICK HERE
---
2020-21 Competition Results
Please click below to see a full list of awards won by Hillcrest High School Theatre in the 2020-21 school year:
USF/SUU National High School Shakespeare Competition
Utah High School Musical Theatre Awards - CANCELED because of Covid
---
2019-20 Competition Results
Please click below to see a full list of awards won by Hillcrest High School Theatre in the 2019-20 school year:
USF/SUU National High School Shakespeare Competition
UHSAA 5A State Theatre Meet - CANCELED because of Covid
Utah High School Musical Theatre Awards
---
2018-19 Competition Results
Please click below to see a full list of awards won by Hillcrest High School Theatre in the 2018-19 school year:
USF/SUU National High School Shakespeare Competition